OUR MACHINERIES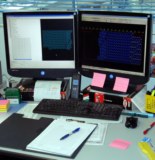 Our machineries. Promid makes use of modern and cutting-edge machineries, tools, accessories and working tools, in order to constantly guarantee the highest quality on its products and workings. The following machineries can be identified:
– Machinery: Trumpf TruLaser 3030 Fiber Laser Cutting
– Machinery: Punching machine Trupunch 3000
– Machinery: Boschert Cu-Profi punching machine
– Machinery: Shears Gasparini
– Machinery: Bending Machine TRUBEND 7036
– Machinery: Bending Machine TRUBEND 5130
– Machinery: Electropneumatic marking machine
– Machinery: Manual machineries
– Manual punching machines IMB
– Stud bolts welding machines
– Gravity zero reset
– Manual punching machines
TECHNOLOGIES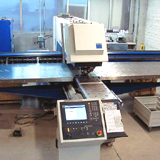 Technologies. The complete production and administrative process between order entry and invoicing is constantly assisted and controlled by a compatible management software, which can constantly monitor and highlight all company phases.
The 3D realizations, complete with all the details, are transformed by means of a CAD-CAM software into executable programmes, which are interpreted by the punching machine. Through the use of another specific software, the "nesting" of the work plan is conveniently performed. Nesting consists in the optimized arrangement of the work developments on raw material.
Thanks to this optimization, the waste of the raw material is reduced, increasing the production capacity and lowering significantly the production costs.
---