CAD – 3D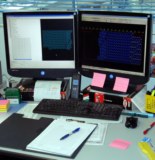 Cad 3d. Promid's technical office makes use of many software able to manage the production working of the sheet metal processing in its entirety.
Promid's customers have at their disposal all our skills, starting from the planning.
Every idea can be developed on CAD, after which it can be worked, totally, until the complete realization.
Prototypes can be made, which can, on request, be put into scale and full production. Every drawing delivered by the customer is converted into a 3D format in order to analyze, highlight and solve all the problems that could occur, if not compromise, the subsequent working processes.
If inaccuracies, errors, possible improvements or completely non-achievable requests are identified, the necessary changes are agreed directly with the customer, constantly keeping the executive aspect and the quantity and timing optimization of the production under control.
PROTOTYPES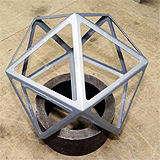 Prototypes. The 3D drawings, complete of all details, are transformed through CAD-CAM software into executable programmes which are directly interpreted by the punching machine. Through a specific software, in many cases, the "nesting" of the work plan will be performed
The "nesting" consists in the fundamental process through which several drawings are placed and optimized within a defined sheet metal format: this allows to reduce the waste of the raw material and it increases the production capacity.
The production and administrative process that takes place between the order acquisition and the invoicing of the same are assisted by a management software, which is compatible with the above described programmes, which can monitor and highlight the company situation at any time.
---