SHEET METAL SURFACE TREATMENTS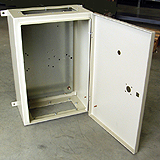 Sheet metal surface treatments:
NICKEL-PLATING: it is a process consisting in the immersion in a chemical solution of the product (chemical nickel-plating), which offers a very precise aesthetic result and which can be applied to many types of material; or through the electrolytic bath of the product (electrolytic nickel-plating), where the piece is crossed by electric current and is covered with atoms, coming from nickel bars.
ZINC-COATING: with this process a zinc-coating is applied to the product (generally steel) to protect it from corrosion. Also in this case there are many methods and procedures, such as electrolytic, hot, cold and spray zinc-coating.
PAINTING: one of the oldest processes to embellish surfaces consists in coating the product with a fluid material, which after drying releases an elastic and thin film.
TIN-PLATING: with this process a product (mainly in lead, zinc or steel) is coated with tin to protect it from corrosion.
ANODIZING: it is an irreversible electrochemical process by which a protective oxide layer forms on the treated metal surface and protects it from corrosion. This oxide layer settles on the surface of the product itself, transforming its characteristics.
OUR SHEET METAL SURFACE TREATMENTS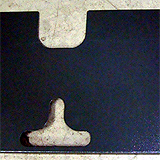 Our treatments. The surface treatments on metals and alloys are operations which allow to increase the aesthetic and qualitative value of the product itself.
For the surface treatment of products and semi-finished products, Promid makes use of external collaborators, given the particularities and the varieties that every different treatment requires.
The quality of the workings carried out on our behalf is very high, thanks to strict control systems during storage and thanks to the high quality standards of our excellent suppliers and contractors.
---